Three years in review! What chat remains freshest in your memory? Which one made you laugh the hardest? How about the chat when you learned the most new things? The one where you met the most new Peeps?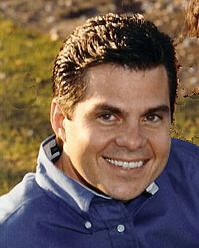 #Landscapechat on Twitter has been going strong for more than 150 chats, and the great majority are archived on Storify. This week, let's take a look back over the past three-plus years of #Landscapechat with an eye to the future.
This spring, we bundled all three chats hosted by Corona Tools into the the Green Industry Leadership Network - GILN. Be sure to register online to receive chat reminders via your email.
You're Invited to Tweet
Join @CoronaTools for a Roundtable that looks back over 3+ years of #Landscapechats on Wednesday, August 20 at 11 a.m. PT / 2 p.m. ET. This is the Twitter chat where we come together with green industry experts and fellow landscape tweeps, each week to discuss all things related to landscape, since 2011.
Discussion Overview
Broad themes covered during the past three plus years on #Landscapechat:
Irrigation and Water - issues and solutions
Technology for Green Companies - new and cutting edge apps, sites, technobuzz and more
Volunteerism and Altruism - Including Corona Cares, Homes for Troops, PLANET Gives Back, Neighborwoods, Renewal and Remembrance to name a few
Trade Shows and Events - GIE-EXPO, GWA, Garden Bloggers Fling
Techniques, Challenges and Solutions - Honeybees, winter storm damage, wildfires, winter pruning
Join the Conversation
Don't miss out on this exciting topic and join the conversation via Twitter. Just sign into #landscapechat with your Twitter ID and you can follow the conversation and share with the community. Be sure to add the hashtag to all your tweets or join us in the landscapechat room on Tweetchat. They will automatically add it for you and it's easy to watch the conversation as it happens!
If you do miss the live event, you can still access the Storify recap, accessible 24/7 that will be posted following the live chat. The transcript includes all the information and links shared during the discussion.
About Landscapechat
Connect and share with the green industry leaders live on Twitter and 24/7 to learn and share about hot topics in the green industry. Now landscapechat is part of the Green Industry Leaders Network (GILN) presented by Corona and its partners. We are an alliance of professional organizations who are advancing the horticulture, tree care, and landscaping industries. Register now to get weekly updates of upcoming chats, links to transcripts, chat reminders and more! Register now on the GILN website!
Safety meeting photo courtesy of TLC Magazine